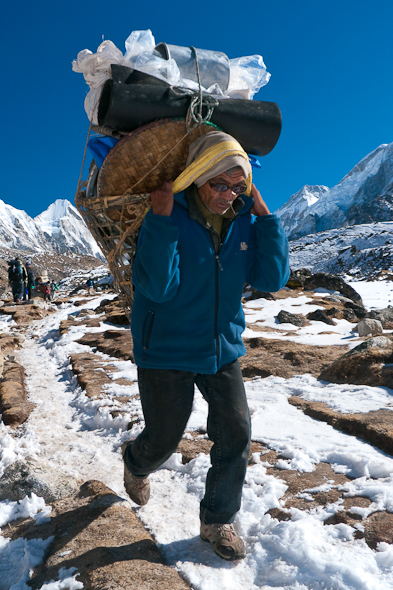 Leadville will be the first time that I may need a pacer, it's my first 100 and unknown territory.  I know it is not required, some are against it completely, but it will be awesome to run with someone at my pace and not theirs.  It is going to be a "full" long day.     Physically, I have an idea of how taxing it will be and I feel that I can somewhat prepare for it.   Now mentally on the other hand,  I have no idea how it is going to hit me.  It is harder to train that mental side / zombie effect, there are just so many variables – the 'X-factors'.   *I will be doing a few long night runs after work, but I don't think it will be enough.  What I need to do is stay up for 24 hours and then go for a long run, that might do it, that would be fun.
So for my first 100, I will use a pacer and hopefully have one who is somewhat experienced as a pacer and/or a well seasoned runner.  Two people have already showed interest, hopefully they will fully commit.   Either way, I will be printing out a copies for them and even have extras on hand just incase someone bails.  
The guys over at RunUpHillRacing.com  put together a great resource, the "Pacers/Crew Guide to Leadville".  They broke it up into six sections, Pacing basics, How To and Pacing Strategies, Pacing Legs, Pacing Gear, Crew and Aid Stations, and Finding a pacer. The guide is very well done and is a must to read even if you have already run Leadville.
Pacers/Crew Guide to Leadville 100 Run (intro)
This is a guide to the Leadville Trail 100 Run, for Pacers, Crew, and Racers. Although focused mainly on pacing, I think the information us valuable to crew and runners too. 

Since 1996, I've paced and crewed 8 times, raced twice with top-20, sub-23hr finishes, and have coached several runners. I've worked with runners from all parts of the pack including perennial top 5 finisher Joe Kulak, several 25-27 hour finishers, and runners who have dropped. I have also crewed at the LT100 mountain bike race twice. I know the race from the inside out and gladly share my knowledge, including some insider tips that you can't find elsewhere. ~ RunUpHillRacing.com

http://www.runuphillracing.com/write/LeadvillePacerGuide.html